JBS Faculty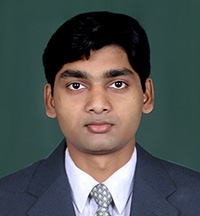 Name : Mr. Ajit Kumar
Qualifications : FPM (Pre-submission phase) National Institute of Industrial Engineering (NITIE), Mumbai; MBA (SCM & Financial Management) Delhi Technological University, Delhi; B. Tech (ECE) Cochin University of Science & Technology, Koch; UGC NET-JRF and GATE.
Research Interests : Analytics, Technology & Operations Management and Strategy.
Read More +
Biography
Mr. Ajit Kumar is presently working as an Assistant Professor in Jaypee Business School, JIIT University, Noida. He has presented his research work at various top international conferences as such Academy of Management, Indian Academy of Management, Pan-IIM Conferences, R&D Management Conferences, IEEE TEMSCON, IAMOT, MIPS.
He comes with 5 years of experience in Product Technology Design & Development and e-commerce industries. He has also served as teaching assistant during his doctoral studies. His research interest includes Technology & Operations Management and Analytics based Strategy Formulation.