Message from the Vice Provost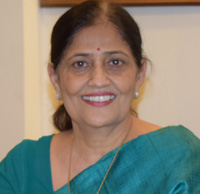 My dear Students,
The NAAC accredited MBA program and the BBA program offered at Jaypee Business School (a constituent of Jaypee Institute of Information Technology – a Deemed to be University under Section 3 of UGC Act) prepare students to succeed in changing business scenarios through a mix of traditional and technology integrated courses. The world is changing extremely fast to the extent that in the last two or three decades we have probably moved a century forward. The most obvious is in the areas of technology which has transformed the way we live and work and of course radically transformed business operations. Jaypee Business School has always been quick to grasp the changing requirements of the business/ corporate world and incorporated new relevant courses in the curriculum. Students can choose from a wide range of courses including technology integrated courses such as Artificial Intelligence in Business, Business Analytics and Internet of Things to name a few.
Our unique approach to management education where our major specialisations combine leadership development with industry focus makes Jaypee Business School an attractive destination for recruiters. As a result, placements see a record high year on year.
In addition, we harness the transformative power of learning by doing through project based learning which is interdisciplinary in nature. This enables our management graduates to hit the ground running at some of the best companies.
Focus on relationships is an essential part of the culture at JBS as is evident from the close linkages which we have with our alumni. Our alumni are doing exceptionally well in their careers both in India and abroad and are incredibly engaged with their Alma Mater. They are always eager to help and give advice to their juniors.
Our dedicated faculty ensures personalised attention to students and are ever willing to be available to the alumni too.
The over thirty student clubs called "Youth Hubs" at Jaypee Business School make the student life vibrant and exciting where every student is able to find a hobby, interest and passion to pursue outside the classroom.
Albert Einstein once said "We cannot solve our problems with the same thinking we used when we created them" and this captures the essence of the transformative education at Jaypee Business School. Today's competition requires a different kind of preparation. I invite students to come and get a management degree from a university that offers this preparation.
I extend my warm welcome to you as you become part of our journey.
Prof. Renu Luthra
Vice Provost