Student Life
A ROAD CALLED HAPPINESS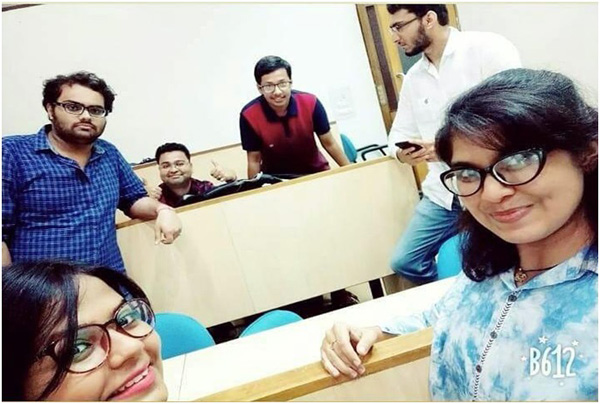 26-06-2018 is the exact date when I finally registered at the Jaypee Business School, Noida. I joined the institute with the intentions to complete my education, increase my educational qualifications but never knew life had something more planned for me. My goals were clear, to increase my knowledge quotient and land up with a good job or maybe a self-owned business.
But in all this struggle and focused mindset of creating a significant future, something was missing in me, 'A LIFE'. All these years we have been battling up with pens and papers as our weapon and report cards as our proof of win, not realizing that life is not a battle but a journey full of wins and losses.
The Jaypee Business School gave me a lot of friends. Friends who stood by me. Friends who always wished for my good. Friends who taught me how to live life again. They made me laugh, they made me cry but at the end of the day, they made me realize, we are all people full of emotions, connected, working for the same goals separately yet together. Either we can grow apart or we can grow together.
---
A JOURNEY TO A BETTER SELF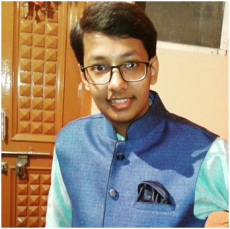 So my journey with the Jaypee Business School starts off in the month of June when I finally narrowed down my options and decided to be a part of the institute. With no clarity in mind and a lot of expectations, I entered the college ready to face anything and everything that life throws at me, positive or negative.
Talking about my personality, I have always been an introvert. Many people have even categorized me as a 'Socially Isolated' person. I fear not admit, yes I am one. I have accepted this as a reality years ago. But things changed as the days passed by.
Going to college and attending lectures is an everyday affair. With that comes an additional aspect of interacting with 'n' number of beautiful souls whether we talk about the students or the faculty or even the other significant support staff such as the security guards or the janitors. I don't know about others but these 5-6 months that I have spent in the institute has helped me find a new self. There were days when I used to neglect people, change lanes when I saw somebody I knew, just for the simple reason of not interacting with them. And now times are when people come to me and shake hands with warm greetings that not only gives peace and satisfaction to me as well as to the other person.
It has been just 5-6 months and I almost feel a level up. The ambiance and the environment the institute holds is something that was unknown to me and I hope, almost a year from now, when I will be leaving the institute, my best memories will not be the knowledge the institute will impart into me but the people and the experiences that I will hold.
---
Shivani Singh
A Day at JBS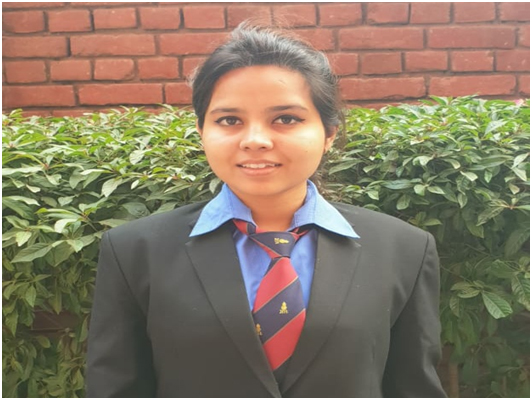 My day starts at 7:00 in the morning. I get ready, have my breakfast and reach the bus stand by 8:00, so that I am not late for class at 9:15. We are allowed a grace time of ten minutes, so you either enter the class by then, or its better you sit in the library for the rest of the class.
We have a very participative learning atmosphere, it's important for everyone of us to add something different to what have been taught to us, as our faculty says, it's not just the students who learn, but even they get to learn new things and understand new view points. In most of our classes either we are presenting an assigned topic or solving some scary finance problems. At times it does get exhaustive but overall its fun and interesting. And, yes we don't leave our college premises without a list of assignments and presentations to be submitted next day!!
---
Naman Jain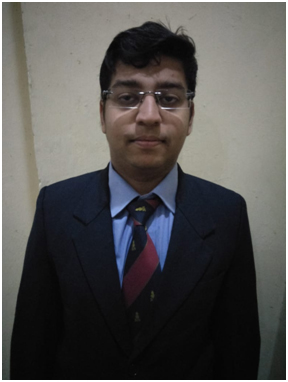 Well, everyone has a different mindset, and so did I. When I joined the college I met various categories of people, who had thoughts, which I didn't agree to, I found it difficult to be around. But now, most of them are my friends.
I feel comfortable in hearing different viewpoints and understanding them. Jaypee Business School's environment has helped me in developing as a person.
We have a lot of exposure at JBS, and this would definitely work in our favor in the long run.
---
Bhumika Mishra
The First Trimester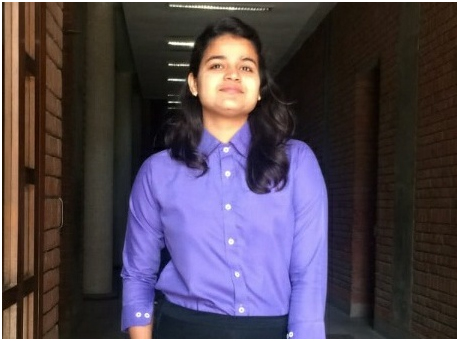 My MBA journey started with a two-week induction in late June , Nervous about my first day and meeting so many new people, the induction was a great way of easing us into the MBA experience.It was a great icebreaker and made us all collaborate and work with each other in a unique way.
MBA is varied and practical in its content; our first trimester covered Organisational Behaviour, Strategy and Marketing through to Economics, Corporate Finance.
I really enjoyed the interactive nature of all my lectures. Regularly demanding us to participate, present in, (or even role play in!), every day of my first trimester felt different, varied and fun-filled. And I was learning new content as well as developing behaviourally.
Unexpected long days, full of lectures and classes, along with the need to stay back and do group assignments and individual assignments in the evenings and weekends. The first semester was a juggling act for most of our time – managing a constant flow of assignments and exams, finding time to socialize with MBA friends, whilst still finding time for family and other friends. After, experiencing my first semester I realised that only if you're motivated to dedicate a chunk of yourself to your MBA, you will love the first semester and beyond. The opportunities are there waiting for you to grab them at Jaypee business school.
---
Shivam
An Experience with the Top Management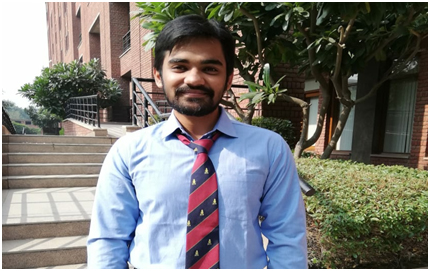 JBS is not just a college, but a place full of new experiences. As a JBS student I have an experience which is a sweet one to share. What make JBS special is their top management. Recently, I was not able to submit my graduation documents on time, so I had to visit Registrar sir to allow me some time. At that time I experienced that top management was easy to approach and ready to help. Registrar sir just asked me why I couldn't submit my documents and I told him my university didn't provide with me the same. He understood my problem and counselled me. At that moment I realized that if the top management is so good, than journey at JBS will be worth to remember.
---
Priyanka Shahi
An Experience I want to share!!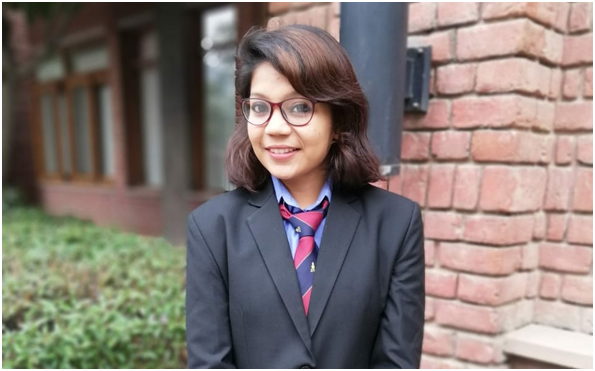 Jaypee Business School and my relationship is from a long time.Being the part of this institution has made me a new and better person.
I had questions in my mind on the grounds that how will be my classmates, faculty members, seniors and what will be the college environment. Will I be able to match up with those and after completing my first six months here, I can really say "IT'S THE BEST". Our seniors helped us in understanding everything, from examination, to our responsibilities that would make us more responsible and independent. Our faculties not only teach us but help us in our overall personality development. . They give us more practical exposure rather than bookish knowledge.
I will say if you want to grow as a manager or be an entrepreneur, go for JAYPEE BUSINESS SCHOOL.