JBS Faculty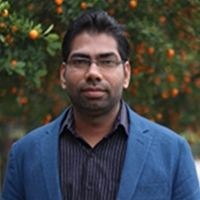 Name : Dr. Vikas Bhatnagar
Qualifications : Ph.D. (Management - Business Analytics), MBA (Insurance & Financial Services), B.Tech (Electronics & Communication), UGC-NET (Management)
Read More +
Biography
Dr. Vikas Bhatnagar, currently working with JBS Noida, has over 6 years of enriching industrial, research and academic experience. He has received his bachelor degree with Honors in Electronics and Communication engineering from State Government Engineering College, Haryana, master degree with Outstanding grade in Business Administration from Central University of Himachal Pradesh and doctorate from National Institute of Technology Warangal where he has developed soft computing models to deal with real time industry problems. He has qualified UGC-NET in Management discipline. Dr. Vikas Bhatnagar has published research articles in various reputed international journals like Springer, Elsevier, Inder-science and international conferences like IEEE and IET. One of his research articles bagged best paper award at national conference sponsored by Science and Engineering Research Board, India. He has also worked on a research project sponsored by Department of Science and Technology, New Delhi. He co-authored a book entitled "New Age Business Practices: Leveraging Digitization for Marketing Excellence". He is a reviewer for the International Journal (ESCI, Scopus Indexed) and conferences and acted as a resource person in Capacity Building, Skill Development and Faculty Development Programs.
International Journal:
Bhatnagar, V., Majhi, R. and Jena, P.R., 2017. Comparative Performance Evaluation of Clustering Algorithms for Grouping Manufacturing Firms. Arabian Journal for Science and Engineering, Springer, pp.1-13. DOI: 10.1007/s13369-017-2788-4 (SCIE, Scopus)
Bhatnagar, V., Majhi, R. and Sahadev, S., 2020. Predicting numbers of successful new products to launch using soft computing techniques: a case of firms from manufacturing sector industries. Journal of King Saud University-Computer and Information Sciences, 32(2), Elsevier, pp.254-265. DOI: 10.1016/j.jksuci.2017.08.006 (ESCI, Scopus)
Bhatnagar, V. and Majhi, R., 2020. Development and comparative performance evaluation of neural network classification techniques for manufacturing sector firms on the basis of new product growth rate. International Journal of Business Information Systems, 33(2), pp.157-179. DOI: 10.1504/IJBIS.2020.105157 (Scopus)
International Conference:
Bhatnagar, V., Majhi, R. and Devi, S.T., 2016, March. Efficient prediction of new product growth rate: A comparison between Artificial Neural Network and conventional method. In Electrical, Electronics, and Optimization Techniques (ICEEOT), IEEE International Conference on, Chennai, March 2016 (pp. 4175-4181). DOI: 10.1109/ICEEOT.2016.7755503 (Scopus)
Bhatnagar, V., Majhi, R. and Devi, S.T., 2016, October. Garment Industry: Estimating optimal production of new products using functional linked neural networks technique. In Soft Computing Techniques in Engineering and Technology (ASCTET), IET International Conference on, Hyderabad, Oct. 2016. DOI: 10.1049/cp.2016.1473 (Scopus)
National Conference:
Bhatnagar, V. and Majhi, R., 2018, February. Identification of parameters affecting new product development in manufacturing sector. In Data Analytics, Machine learning and Security (NCDAMLS 2018), National Conference on, Central University Bilaspur.
ISBN: 978-93-5291-457-9
Bhatnagar, V. and Majhi, R., 2018, February. Predicting successful numbers of new products: A study on manufacturing sector firms. In Data Analytics, Machine learning and Security (NCDAMLS 2018), National Conference on, Central University Bilaspur. ISBN: 978-93-5291-457-9 (Best Paper Award)
Book Chapter:
Bhatnagar, V., Majhi, R. and Devi, S.T., 2018. Development of an Efficient Prediction Model Based on a Nature-Inspired Technique for New Products: A Case of Industries from the Manufacturing Sector. In Handbook of Research on Modeling, Analysis, and Application of Nature-Inspired Metaheuristic Algorithms (pp. 160-182). IGI Global, USA, DOI: 10.4018/978-1-5225-2857-9.ch009
Edited Book:
Nanda, S., and Bhatnagar, V., 2019. New Age Business Practices: Leveraging Digitization for Marketing Excellence. Bloomsbury. ISBN: 978-93-89351-53-8
International Patent Filed:
DSS in Retail (IP Right Number: 2022900864)
Land Inquisitor (IP Right Number: 2022203083)