JBS Faculty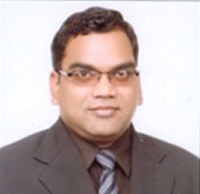 Name : Dr. S. Suresh
Qualifications : PGDM, IIM Calcutta , B.E., OsmaniaUniversity, Hyderabad, Ph.D, JIIT, Noida
Read More +
Biography
Dr. S. Suresh, an MBA from IIM Calcutta has more than two decades of experience in academic and corporate fields. Having worked with Godrej, NIIT and Birla Institute of Management Technology, he also provided Training Consultancy to Maruti and Hero Honda. He was the Chairperson of the first National Conference on Social Media and E Marketing held at JBS. As a member of Jaypee Innovation and Entrepreneurial Centre (JIEC), he chairs the JBS Entrepreneurship area and coordinates Ministry of MSME and JBS workshops on Entrepreneurship Skills.
Publications
International
Suresh S, Singh N, "Chronological Study on Positioning with Emphasis on Malls", International Journal of Research in Computer Application and Management, Vol. 2, pp 94-97, April 2012.
Suresh S, Singh N, "An Empirical Study on Mall Positioning," VSRD International Journal of Business and Management Research, Vol. 2, pp 133-150, 2012, April 2012.
Suresh S, Singh N, "Structural Model for Mall Positioning", International Journal of Management & Strategy, Vol. 03, and No.04, January-June 2012.
National:
Suresh, S," Hitting the Hearts: e(emotion) CTM", ICFAI Journal of Consumer Behaviour", vol.1, No.1, pp 41-46, June 2006.
Dhar, U., Jain, R., Suresh, S., Shrivastava, M., S,"Ruby Woolens", Prestige Journal of Management & Research", 4pp, Qtr. 2&3, 2005
Suresh S, Singh N, "Mall Positioning Redefined: Dual Expectancy Framework", Indian Retail Review, Special Issue, pp 27-36, January 2011.
Conferences
International
Agrawal, M, Suresh, S., "E-Shopping Customer Experiences: Modeling and Research Design for Threshold Shoppers", 3rd IIMA Conference on Marketing Paradigms for Emerging Economies, pp 56-67, Jan, 2009.
Suresh, S., Mor, M., "New Battle Grounds: Microsoft Vs Google", International Conference on Management Case Studies, IMT Ghaziabad, pp. 590-602, December 2005.
National
Agrawal, M., Suresh, S., Shah,P.P., "DEV Information Technology Pvt. Ltd.", Renvoi Perspectives, Management Case Studies, Amity Business School Conference Proceedings, pp 415-426, 25th September, 2008.
Suresh, S., Rose, M., "Interactive Communication in Industry: A Study of VoIP Technologies"' National Conference on Management Innovations for Growth, ICFAI Business School, Ahmedabad, Feb., 2006.
Suresh, S," Medical Tourism: Promoting Brand India", National Conference on Global Competitiveness", ICFAI Business School Kolkata, January 2006.
Suresh, S.,"Knowledge Management in Consumer Behaviour- The key to Competitive Advantage", National Seminar on Knowledge Management- A Strategic Business Tool, School of Management Sciences, Varanasi, Feb., 2006.